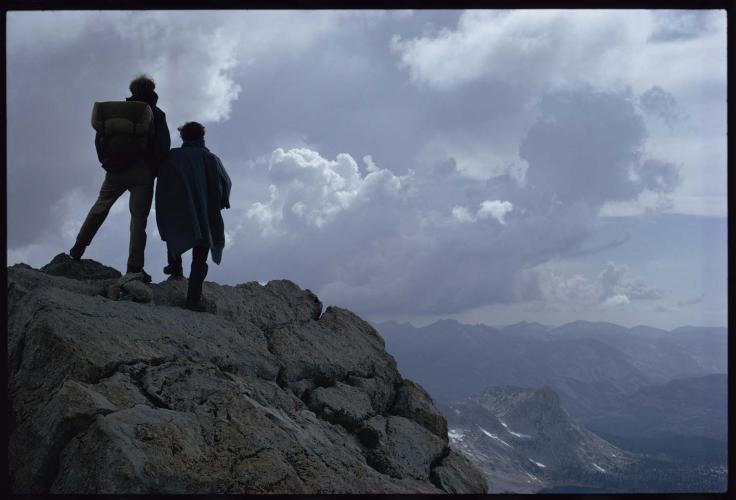 MY LUCK & MY TEACHER
Good luck is my powerful companion. Mead Hargis was what luck turned up for me, a wannabe Ranger newly in love with a lady called Beauty that can be found in alpine meadows, salt & pepper granite, and booming thunderclouds throughout the Sierra Nevada. Mead smoothed out some of the challenges I faced as a kid trying to chase down world-class climbers in Camp 4 in order to get their 25¢ per night fees. He explained to me what "aid" climbing was so I didn't seem quite as naïve to the men and women I wanted to emulate on the walls of Yosemite National Park. He explained what a "sling" was in climbing jargon, and why the use of climbing chalk was an "impact". He also, patiently, explained who Dr. Carl Sharsmith was, why we needed to get everyone in the Park to use the "bear boxes", and which flower was the whorled penstemon.
I filled in for Mead at Camp 4 for a couple of months in 1973, and learned a lot about Beauty from him. While I rounded out his beginnings in me through an entire career managing trail systems, wilderness areas, and working in protected areas around the globe, I was a lot further along for having known and learned from him at the start. I was fortunate that luck had brought me a powerful teacher. I was as lucky as the many people who crossed paths with him.
Keep climbing, Mead. Keep skiing. Beauty is right there along with you!
Michael Olwyler