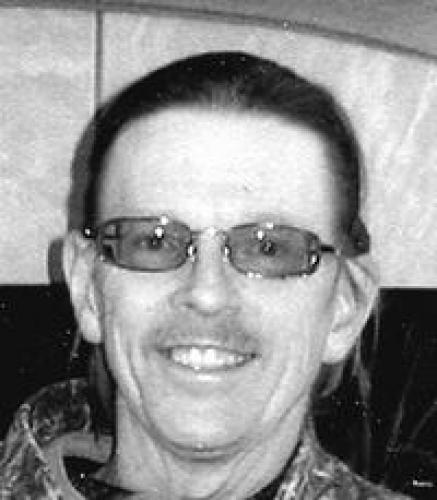 Mead Hargis

1948-2008
John Mead Hargis, superb climber, special dad, and heroic heart, left this world June 18, 2008.

Born Nov. 2, 1948 in Yakima Washington to John Hargis and Ann Mead Hargis, Mead enjoyed growing up with his younger sisters where he played and worked in the family orchard. By his teen years, he was becoming an avid skier and mountaineer and started working as a summer mountain guide. In the late '60s, he was lured to the challenging Big Walls of Yosemite where he established a number of first ascents.

Mead married Christina (Tina) Devin in 1971 and Yosemite became his home for the next 15 years and his heart-home for life. During those years he served as a backcountry ranger, paramedic and law enforcement officer. He was a solid climber and skier and a patient teacher to friends and colleagues. He was known as the cop who was so helpful that some speeders, told that their behavior endangered the park's wildlife, even thanked him for the tickets he wrote. Over the decades, he participated or directed hundreds of rescues, using his climbing and skiing skills to save many lives. Many are the hikers and climbers who were grateful to see him ski out of a whiteout or rappel down a cliff to their aid. He loved to sew, and became known for his innovative designs for backpacking gear and paramedic bags. He also loved wildflowers and became an avid self-trained botanist, eventually learning the common and scientific names of all major species in Yosemite and Death Valley.

Later, When he had the choice to climb Mt. Everest or start a family, he and Christina chose to have a family and had two wonderful daughters, Heather (1985) and Laurel (George, 1987). Once the girls were born, they were his compass and provided the heart and soul of his life. Before pursuing graduate education at Utah State University, Mead worked for the Mono Lake Committee in Lee Vining, California. From 1992 to 2005, he was a wilderness manager for the US Forest Service in Kamas, UT where he was known for his ability to get things done, baggy pants, practical jokes, and collaborative work.

Mead is survived by his daughters Heather Beitler (Paul) and Laurel Hargis of Arizona; sisters Helen Hargis and Mary Jean Taylor (Neil) of Washington; companion Connie Bullis of Utah; niece and nephews; and his special grandchildren Chase, Joey, and Aubrey. His parents and beloved nephew Scott preceded Mead in death. As much as he hated to leave his work, creative projects, skiing and climbing, friends, coke and chocolate chip cookies, he was especially sorry to leave his children and grandchildren.

Even as illness took him from us, it was clear that, in his increasingly private world, he still helped his friends with building projects or skied the endless powder chutes, his generosity and joy in physical challenge undimmed by his confinement.


Tho' much is taken, much abides; and tho'
We are not now that strength which in old days
Moved earth and heaven, that which we are, we are,
One equal temper of heroic hearts,
Made weak by time and fate, but strong in will
To strive, to seek, to find, and not to yield.
Tennyson, Ulysses

A service will be held at a later date at Yosemite. In lieu of flowers, donations to the Yosemite Association, P.O. Box 230, El Portal, California 95318 (209-379-2646), are encouraged.